Public Speaking Training
Tailored Public Speaking Training Courses from Presentation Hero
Hi, my name is Matteo and I will be your coach. With my support you will:
Regain your confidence;
Win fear of public speaking;
Tame anxiety;
Leverage stories;
Rehearse with the help of a pro;
Experience transformative workshops;
Discover your own true voice;
Be your best self on stage (and on zoom);
Learn the insider tips of the trade;
Become a skillful public speaker who is persuasive and calm.
Do you have a big presentation coming up?
You need to impress an audience of important stakeholders, and you're not feeling prepared?
With such a big event looming, you may doubt your story, the structure of your presentation. You may feel insecure in your delivery, in your voice, or body language. You could feel overwhelmed by the fear and friction of speaking in public.
Public speaking coaches like me are here to help transform your insecurities into your strengths. I am here to make your next presentation a massive success.
Speak with confidence and with your own unique style on any occasion to any audience.
Presentation and Public Speaking Training are an effective, short-term, personalized solution for your public speaking and presentation skills needs.
Everyone deserves to speak and present effectively, to be understood clearly, to come across as inspiring. Bringing people together, motivating them to follow you, and moving them to action are core competencies in any line of work, at any level.
Do you want to speak with confidence, power, and ease?
Some presenters seem to be able to charm any room naturally. Their presence is charismatic, their gestures are harmonious, their voice is soothing, and their gaze is mesmerizing.
These aren't innate abilities but instead learned and trained skills. Everyone can charm the room. You deserve to speak with great confidence: speaking in public should not be an obstacle on the way to your goals. You should also express the whole gamut of your power and personality while on stage and do it while feeling calm, at ease.
I want to show you how.
It's never too late to save your peers from a bad presentation.
Presentation Coaching develops the most important skills of masterful presenting:
Presentation Structure
The idea
Presentation Design
The visuals
Presentation Delivery
The human element
Audience Interaction
The relationship
Public speaking training for talks, presentations, and speeches
Speaking in public can take many forms. You might need to persuade 2 board members with a technical presentation. You may need to convince a team of 10 to follow your lead with a speech. You might need to inspire a group of 100 with a keynote. Or even move thousands of people to action by creating an online video or a TED-style presentation.
We will define the goals for each presentation and audience, refine the proper format, and understand what delivery style will lead to the best outcomes.
Our Public Speaking Training Programs
Public Speaking Pitch Training
Investor Pitch
Elevator Pitch
Partner Pitch
Funding Round
Company Pitch
Product Lineup Pitch
Keynote Public Speaking Training
Corporate Profile Presentation
Public Speaking
Keynote/Inspiring Talk
TED-Style Talk
Storytelling
Toasts and Awards Ceremonies
Corporate Public Speaking Training
PowerPoint Presentation
Meetings & Updates
Agile Ceremonies
Board Meeting
Internal Presentation
Company Profile
Sales Public Speaking Training
Sales Presentation
Sales Pitch
Lead Qualification
Sales Objections
Sales Conversation
Storytelling for Sales
Closing the Prospect
Is public speaking training for you?
Presentation and public speaking training with Matteo Cassese is perfect for you if:
You're having trouble keeping the attention of your audience;
Your lack of confidence is impeding your next career advancement;
You often forget what you need to say next and blank out;
Your peers, colleagues and bosses don't recognize your potential;
You suffer from fear of public speaking;
You are not confident while presenting online;
You use too many words and lose the connection with your audience;
You feel that people with lesser ideas than yours are receiving more recognition than you;
You're not getting your point across.
Is public speaking training going to help me reach individual my goals?
You're in the right place if you feel it's time to:
Forget about anxiety and fear of public speaking;
Use your public speaking skills to express your full potential and step up the career ladder;
Speak concisely and consistently convey your best ideas;
Never lose your train of thought even under pressure;
Always be ready for an impromptu speech;
Think and strategize your talks on your feet without prior preparation;
Build your success upon your public speaking skills.
How does individual presentation coaching work?
There are six steps to a successful public speaking coaching engagement:
An initial call to best understand your goals;
A survey that helps the coach best assess your current level, strengths, and weak spots, and needs;
A customized proposal with a clear path and recognition of your specific goals;
A pre-training call to define expectations and logistical details;
The coaching and training meetings;
A review of the work done through specific feedback tools.
Public Speaking Pitch Training
Presenting is hard; pitching is harder. You need to deliver an information-dense presentation to a scrutinizing audience within a limited time frame. Here is what we will work on during our Public Speaking Pitch Training program:
Create a clear value proposition
Develop a clear ask
Develop a compelling pitch
Create a convincing pitch-deck
Generate support materials to respond to any Q&A
Prepare to face investors
Prepare for contrarian positions
Engage with the audience
Listen & integrate feedback
Keynote Public Speaking Training
Conquering the hearts and minds of your audience, planting the seed of a new idea, moving them to action: these are the jobs of a keynote presenter. Here is what we will work on during our Keynote Public Speaking Training program:
Frame and understand the audience
Develop a clear outcome
Open with a strong first act
Develop the story while handling objections
Refine the climax and transform your audience
Close skillfully
Handle Q&A with charm
Master the body language
Develop inspiring visuals
Bring it all together into a coherent narrative
Corporate Presentation & Public Speaking Training
The boardroom is a great environment for a debate, less so for a presentation. The corporate presenter has to climb uphill in order to make their intention clear, fight distractions, and get their message across successfully. Here is what we will work on during our Corporate Presentation Training program:
Define the stakeholders
Investigate their intentions and desired outcomes
Define success
Find the right presentation style
Fit the message into a story arc
Develop arguments that fight objections
Define the most transformational moment
Find smart to-dos for the attendees
Frame the debate
Gather feedback from peers
Practice responding to questions
Close the meeting with a strategic focus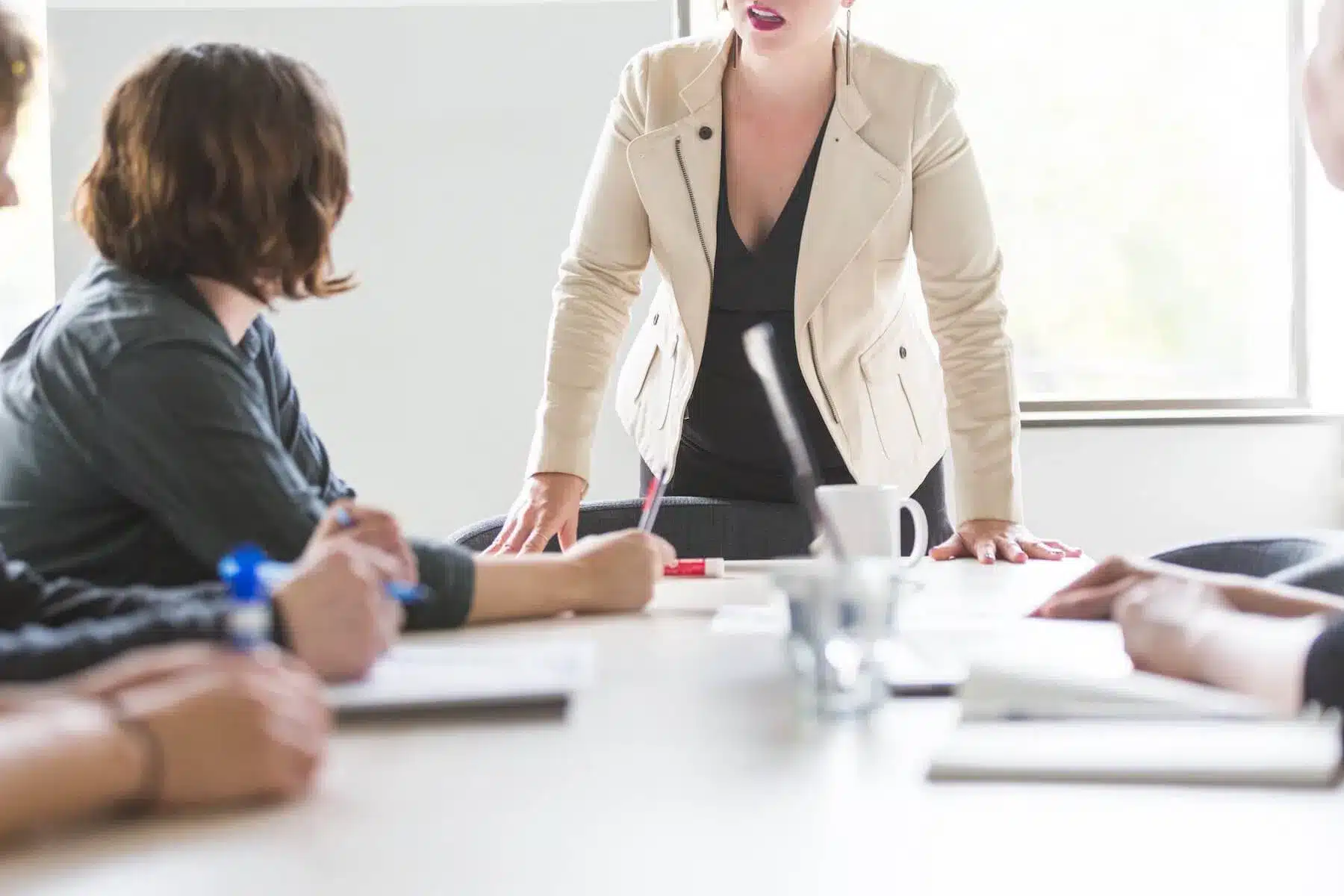 Sales Presentation Training
Sales Presentations are high-stakes, non-linear, outcome-focused performances. Their correct execution creates successful sales professionals with lasting legacies. Here is what we will work on during our Sales Presentation Training program:
Prospect analysis through personas
Direct investigation of individual prospects
Corporate lingo of the prospect organization
The empathic process
Match the pain of the prospect
Use storytelling for sales
Explain through facts and feelings
Make it personal
Transitioning from sales presentation to sales conversation
Leading the sales conversation
Dealing with complicated prospects
Revealing your game plan
Get to closing
Don't take my word for it
Discover what my previous customers had to say.
"[Presentation Hero] has already changed thoroughly the way I deliver my presentations. Guess what? I just arrived from a 3 hours presentation that made my audience fall from their chair. True story! People immediately signed up. After lunch I was confirmed to become their partner in sales development."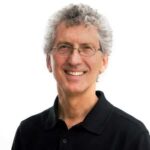 Francois Laporte
Financial Consultant
"Incorporating Presentation Hero into my Public Speaking class yielded tangible results in the quality of my students' presentations. From planning to slide creation to delivery, Presentation Hero guided students through the entire process with accessible videos and a well-founded theoretical framework."
Stephanie Richards
Professor, John Cabot University
"If you're gearing up for your next pitch and you're not already using Presentation Hero, you either are a genius or… you're doing it all wrong."
Andrea Volpini
Founder & CEO, Wordlift
What You Will Learn
Throughout a presentation skills and public speaking training program, you will learn:
Self-analysis (assessment, measurement, evaluation)
Body language (gestures, facial expressions, posture)
Articulation (language choice, pronunciation, lingo)
How to overcome a fear of public speaking (calm your nerves, control rising panic, routines)
Improvisation skills (thinking on the spot, avoiding brain-freeze, storytelling first)
Shaping your message based on your audience (stakeholders, personas, investigation)
Skillful use of visuals in PowerPoint, Keynote, Google Slides, and any online presentation service (palettes, templates, fonts)
Self-image (makeup, costume, props)
Voice (tone, intensity, breathing)
Command of the stage (attitude, position, movement)
Acting skills (pauses, pacing, gesticulation)
Storytelling structure (three-act structure, motivating your audience, story climax)
Ending the presentation on a high (bird's-eye view, summary, to-dos)
Handling Q&As, difficult audiences, and contrariant questions (resistance, opposition, non-questions)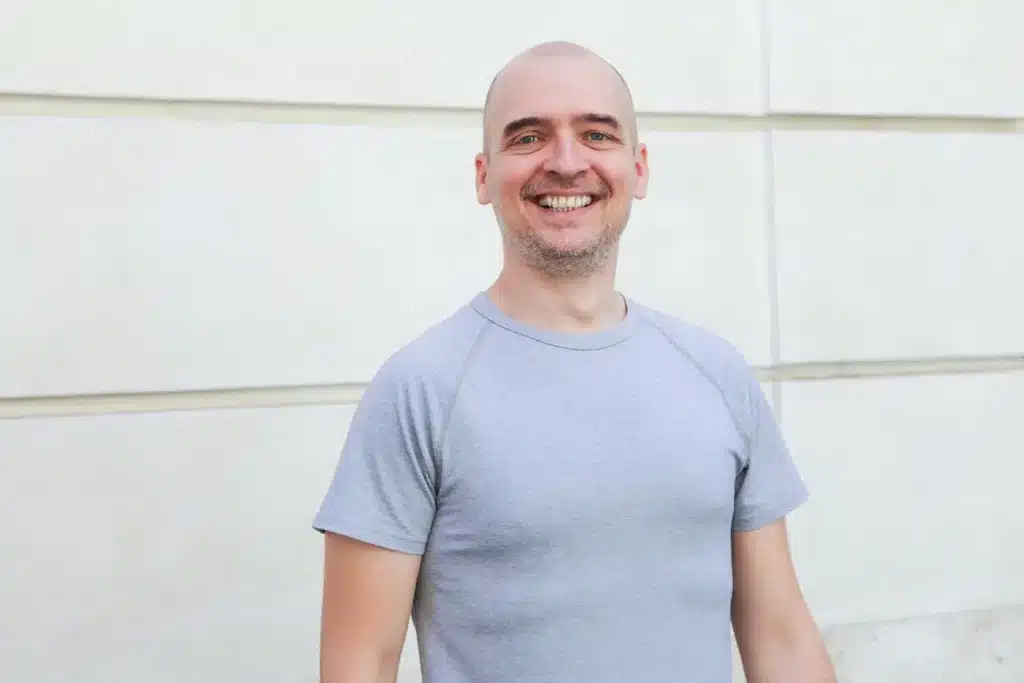 Meet Matteo
Hi, my name is Matteo Cassese. I'm a presentation coach, digital marketer and entrepreneur. My experience spans between working for multinational companies (Warner Bros.), teaching at university (Link Campus) and consulting for digital unicorns (Netflix).
In 2011 I started my coaching, training and consulting business in Berlin, Germany.
Act now
Bad presenters ignore the rules.
Average presenters follow the rules.
Great presenters break the rules.
Learn the rules so that you know how to break them.
Let your uniqueness and your authenticity shine through.
Find the best presenter in you, with Presentation Hero.
LEARN MORE
Schedule your free coaching call