You Spend 80% Of The Workday Communicating.
Are You Doing It Right?
Dear Leader,
you spend 80% of the day engaged in communication.
You spend 1/4 of that time communicating via email. Imagine getting radically better at writing concise emails that move your peers to action.
You would need to write fewer emails and receive fewer replies, gaining precious time.
You spend the rest of the day in meetings. Your newfound communication skills allow you to align everyone in less time.
Clearer and more empathetic communication in your meetings motivate your team. They feel heard and understood and produce better results faster.
Your communication style gets you noticed: for a promotion, to speak at an all-hands or at an industry conference.
Now your new communication skills are driving your career to new heights.
Communication is never a challenge: you have won the fear of public speaking and know you can overdeliver when writing, talking, or presenting.
If this doesn't get noticed at your company, you know you can ace the interview to land your next dream job.
If you like this scenario, it's time to take action.
How? With a short audit where your coach will assess your communication style and needs.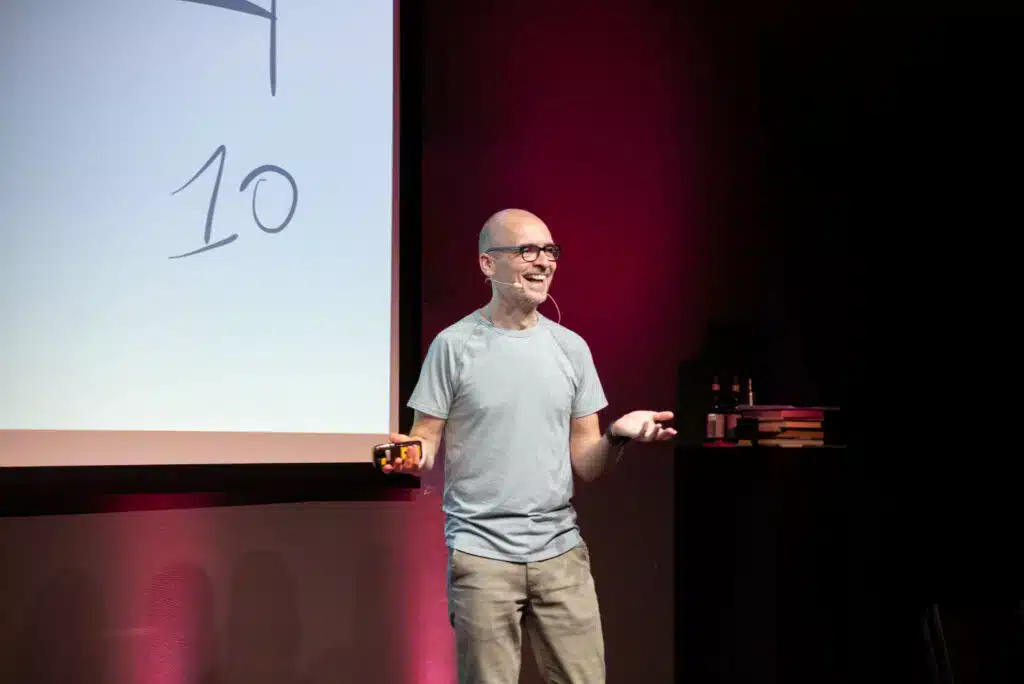 Meet Your Coach
Hi, my name is Matteo Cassese, and I'm a communication skill and business storytelling coach.
I help people gently overcome their blockers and communicate fluently in their personal and professional life.
I also help teams become tremendous storytellers, passionate problem solvers, and clear facilitators.
My experience spans managing digital marketing for multinational companies (Warner Bros.), teaching at university (Link Campus), and consulting for digital unicorns (Netflix).
Corporate recruiters from around the world continue to list communication and interpersonal competencies as top skills employers seek.
Get those top skills today!
Schedule your free audit
This is not a sales call. In 30 minutes your coach will guide you through some questions about your communication needs.
Some rights reserved 2022 Privacy Policy – Impressum
Matteo Cassese – Am Schiasser See 3 – 14974 Ludwigsfelde – Germany